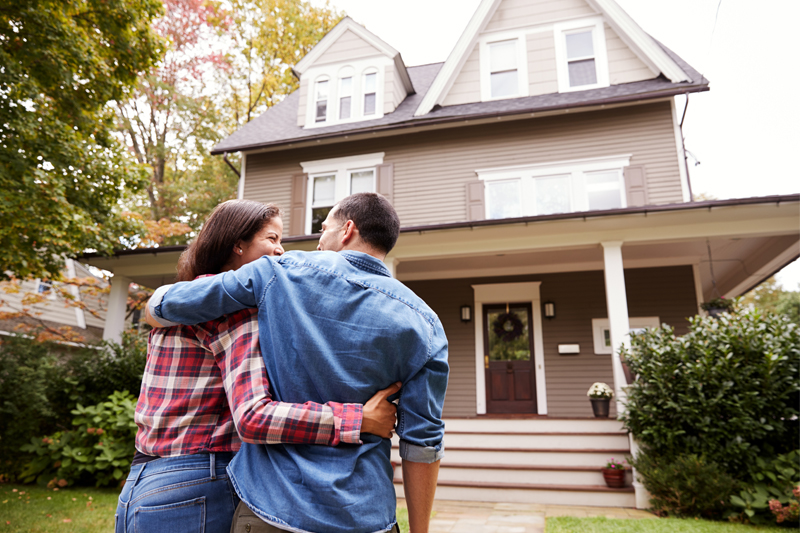 JetStream Lending can help you decide how much money you need for a down payment regardless if you are a homebuyer or investor. The route you take depends on your personal situation or preference. 
Low Down Payment Options
Conventional Loan (Fannie Mae or Freddie Mac)
Conventional loans typically have a 5% minimum down payment requirement. If you qualify, however, you may have access to a 3% down payment option. This option is available to many homebuyers, but you do not need to be a first-time homebuyer to be eligible.
The HomeReady (Fannie) and Home Possible (Freddie) programs offer great opportunities for homebuyers.
Qualifications include:
Credit Score: 620 for HomeReady/660 for Home Possible
Income Limitations: 80% of median income
Debt to income ratio: 50% for HomeReady/43% for Home Possible
Completion of Homeowner Counseling for first-time homebuyers
FHA Loan
An FHA loan may be a great option for both people with high credit scores or lower credit scores. It's an especially affordable option for people with lower credit scores who wish to purchase a primary residence with as little as 3.5% down.
FHA will loan to individuals with credit scores as low as 500 with a 10% down payment. If your score is 580 or higher, you only need a 3.5% down payment. You can purchase a primary residence with as little as 3.5% down payment using an FHA loan.
USDA Loan
Homebuyers in rural and some suburban markets may be able to use a USDA loan which requires no money down. This is a great option to those who may not be able to come up with the down payment for other loan types.
Household income limitations do apply and buyers should expect to pay PMI if their down payment is less than 20%.
VA Loan
Active Duty, Military Veterans, Reservists and National Guard members may qualify for a VA Home Loan with ZERO money down. This means they may qualify for a 100% financed loan. A VA Home Loan is a wonderful benefit to those who serve or served our nation honorably.
Alternative Mortgages
There are many other loan programs often known as non-QM loans. Some benefits of non-QM loans are that credit requirements may be more relaxed, income verification is more flexible and approval requirements are more generous.
How much should I use for a down payment?
There are costs and benefits to any option, including those with low down payments. You should carefully consider your options and discuss your plan with one of our mortgage professionals. Please keep in mind that in addition to the down payment requirements, other costs – such as closing costs – may be required.
Cost of a Lower Down Payment
Low or no down payment programs have two primary costs that result in a higher monthly payment:
Higher interest rates
Higher mortgage insurance premiums.
Mortgage insurance can be removed once sufficient equity is produced. For example, if the property shows at least 20% equity in a few years, the mortgage insurance can be refinanced away.
Benefits of Lower Down Payments

Though the disadvantages of low down payments seem serious, there are also advantages. Take time to weigh the two and assess which is the best for you.
The chief benefits of lower down payment include the following:
Less money out of pocket at the time of purchase.
Higher rate of return. Your property's appreciation will be the same whether you put 3%, 5%, or 20% down. In fact, your rate of return actually decreases as you make a larger down payment, as discussed below.
Opportunity cost. In some cases, the smart investor can make more money from available cash by placing it in other investments.
During the first few years of the mortgage loan, the bulk of your monthly payments go towards paying interest – which is usually tax-deductible. So you get quite a bit of your monthly payments back at the end of the year in the form of tax deductions.
Personal Consideration
Carefully consider the amount of money that you want to put down. Your lender will qualify you for a certain level based on your income; however, that amount may be different from the level that you feel comfortable paying each month. You must decide what you can afford or are comfortable with.
Talk to us at JetStream Lending about the best situation for you.
Get started today!
Fill out the questionnaire on this page to start a discussion about your mortgage needs today!